Titanium Threadless- Trinity- Spring Green- Ear Curation
Material
ASTM F-136 TI 6AL4V ELI TITANIUM
Description
Stand out and sparkle with a pre merchandised Trinity ear curation kit. A mix of our most popular premium zirconia shapes in a variety of color offerings are sure to be a crowd pleasing hit. This kit contains premium zirconia ends in the following shapes: 5 crescent bezel set cluster, prong set square, pront set marquise and prong set trinity. All items are made of ASTM F-136 TI 6AL4V ELI TITANIUM. Threadless helix labret posts are included so you have everything you need to create this ear!  Silicone ear is not included. 
Description
This kit includes the following items that are high polish ASTM F-136 TI 6AL4V ELI TITANIUM 
-TTRHC5SG X 1
-TTRHGM42WH X 1 
-TTRHGT2SG X 1
-TTRHGS3WH X 2
-TTHLB165/16 X 5
Ti 6AL 4V ELI is Titanium that has been alloyed with 6% aluminum and 4% vanadium with extra low interstitial. Titanium is a reactive metal and can be anodized to several colors. Metal Mafia offers a lifetime guarantee on the workmanship of all its ASTMF-136 titanium. If there is any defect caused by manufacturing, please contact Metal Mafia at any time, and we will gladly replace your piece once we receive the original broken piece back. Any custom anodized piece is considered final sale unless the piece is defective caused by manufacturing. All Titanium is fully autoclavable, however, please consult your autoclave manual for specific setttings before autoclaving. Do not use harsh chemicals on any jewelry.
What's Inside
THREADLESS TITANIUM 5 PREMIUM ZIRNONIA CRESCENT CLUSTER -SPRING GREEN Threadless 4x2mm Marquis Cut Premium Zirconia end.-WHITE TITANIUM THREADLESS GEM TRINITY ENDS W/ PREMIUM ZIRCONIA-SPRING GREEN Titanium Threadless Prong Set Square Premium Zirconia-3MM-WHITE
TITANIUM THREADLESS HELIX LABRETS-1.2MM (16G)-8MM (5/16")
Measurement Chart
See how our are products are measured.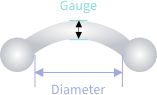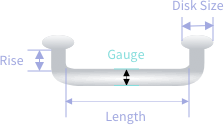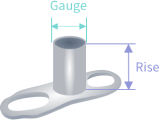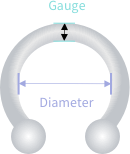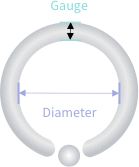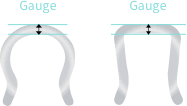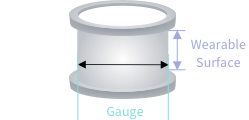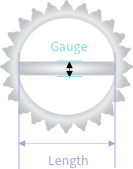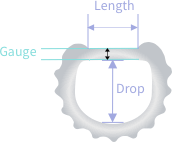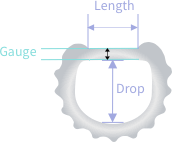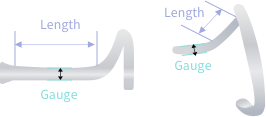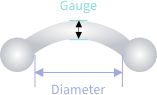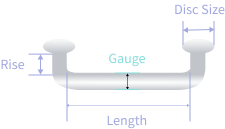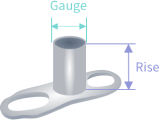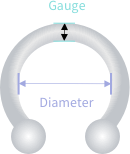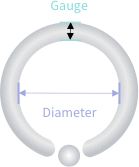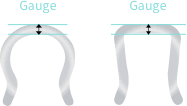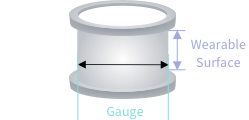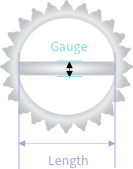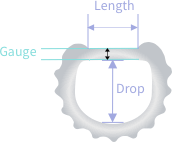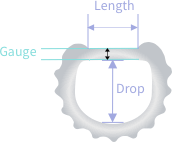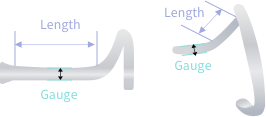 Gauge Chart
See how our are products are measured.