BOROSILICATE GLASS NOSE L BEND
Description
BOROSILICATE GLASS NOSE RETAINERS WITH BALL END
Description
BOROSILICATE GLASS NOSE L-BEND RETAINERS
- ALL GLASS IN HAND BLOWN
- MADE IN ST. LOUIS, USA
Borosilicate glass is a type of glass with silica and boron trioxide as the main glass-forming constituents. Most manufacturers of of Pyrex body jewelry use soda-lime and not Borosilicate. All the glass we use is Borosilicate never soda-lime and here is why. Soda lime glass is the most common US commercial glass, and also the least expensive. Soda-lime glass is not very resistant to high temperatures, sudden thermal changes or corrosive chemicals. Borosilicate glass has a low thermal expansion coefficient and high chemical resistance, making it ideal for use in laboratories and the medical and pharmaceutical industries. Sodalime can withstand only a 37.22 °C (99 °F) change in temperature, while borosilicate glass can withstand before fracturing about 165.56 °C (330 °F). Tempature is not the only difference between the glass. Scratch resistance is much higher with borosilicate. Glass become more fragile and less resistant to heat when there are surface scratches. While both types of glass are somewhat durable they will break when dropped on hard surfaces. Soda-lime has a lower metling point than borosilicate making it ideal for use with molds. All our glass is hand blown and never poured in to molds.
Metal Mafia strictly uses Borosilicate glass that is hand made in the USA. Borosilicate Glass is scratch resistant but still fragile and should be treated as such. All glass is guaranteed to arrive to your shop scratch and breakage free. We will pair and box in a foam insulated display box free of charge. Borosilicate glass is autoclavable. Do not use harsh chemicals on any jewelry. Do not wear in the shower or while swimming. Wash with antibacterial soap, but take caution while removing; glass will break if dropped on tile or cement.
Measurement Chart
See how our are products are measured.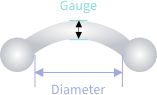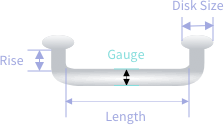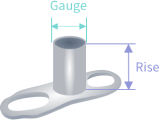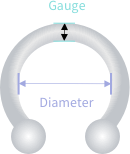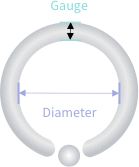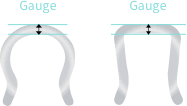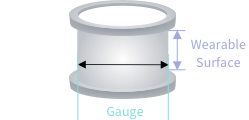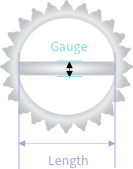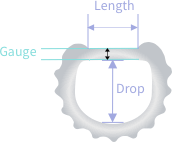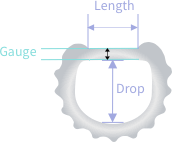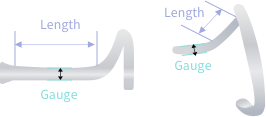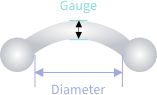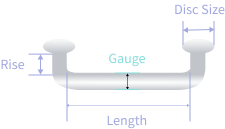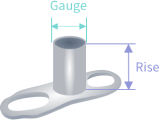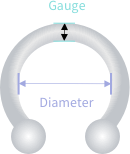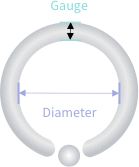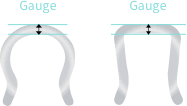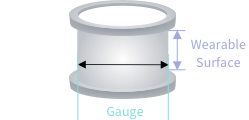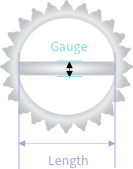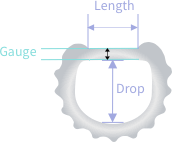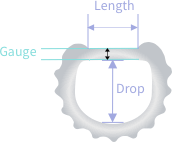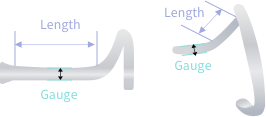 Gauge Chart
See how our are products are measured.